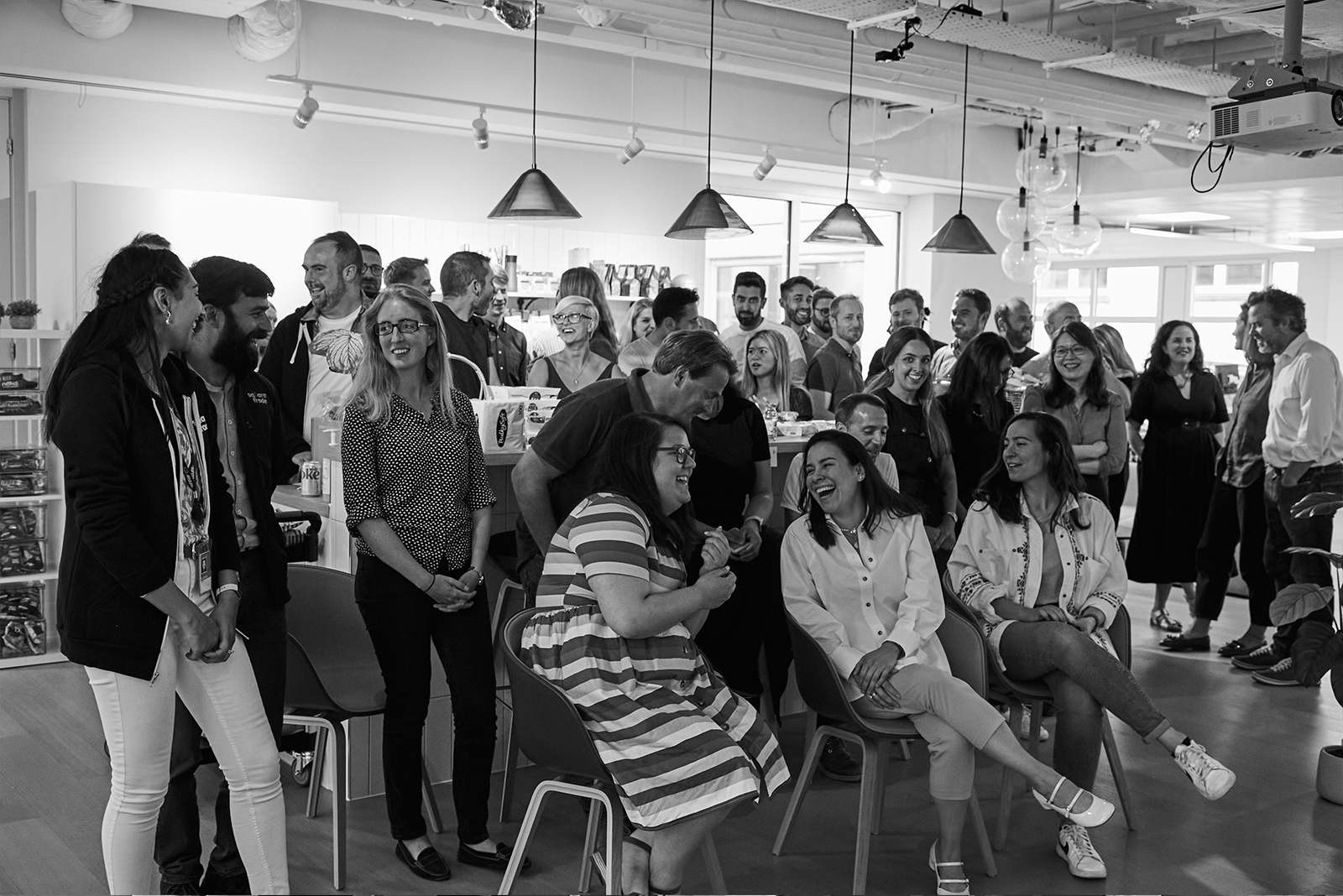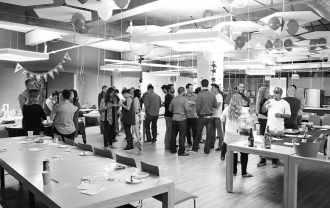 For the past decade, it's been our mission to transform the insurance industry. To turn it into something that helps people and makes a positive impact on the planet. Everything we've achieved so far has been down to our love of innovation, our teamwork, and our obsession with customer service. But mostly, it's been down to following the golden rule: Treat others as you want to be treated.
And that's also the kind of work environment you'll find at SquareTrade. We're passionate about what we do. We believe that creativity and innovative thinking are our most precious resources. We'll never stop asking how we can do things better. We're a culturally diverse team with over 15 different nationalities represented and 20 languages spoken. We treat each other with respect, inclusiveness, and integrity.
View open positions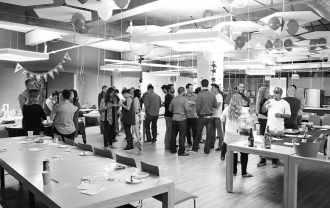 Just some of the perks of being a SquareTrader
We understand how important the SquareTrade team is and that's why we've built a benefits package that promotes wellbeing and personal growth in all areas of our colleagues' lives. Here are some of the benefits included:
Physical health is important, which is why we provide a gym allowance for all SquareTrade employees. You can use this to stay active either with a gym membership or fitness classes at a location that suits you.
We understand how important mental wellbeing is to the overall happiness of our team. We offer an optional wellness fund for our team across Europe. This can be used for resources like audiobooks, language skills training, and subscriptions that promote overall wellbeing.
You can book 2 days per year to volunteer with a Charity, and for each day we will also contribute the equivalent of your daily salary to the charity on your behalf. We also match any employee charity fundraising.
As well as rewarding on-the-job learning experiences, we offer every member of the team SquareTrade-funded professional development days in the area of your choosing.
As well as offering our customers ways to reduce their impact by recycling devices and using local services, we are always endeavouring to find ways for our employees to have a sustainable impact whether that's through our water bottle initiative or our cycle to work scheme.
Core values
Customer Obsessed
Treat every customer as if you were that customer.
Innovate
Never stop asking how we can do things better.
Be an Entrepreneur
Use resources wisely. Creativity, smart execution, and long-term thinking are free.
Make an Impact
Be passionate about what you do. Make a difference. Get stuff done.
People Come First
Hire the best. Then respectfully challenge them to do their best.
Integrity
Be honest, be humble. Be you. With our customers, clients, competitors, and each other.
Join our team
Want to help us change the industry for the better? If you're all about service innovation and award-winning customer support, you may just be our missing piece. If you're ready to work with some amazing people, apply for a role with us.
view open positions
view open positions